Electrical Remodeling in Dallas, Texas
Updating Your Electrical in Dallas county Has Never Been So Easy
Electrical remodeling often accompanies important changes for businesses and organizations. Perhaps you want to update your property's lighting to make your business more energy efficient and keep your space looking great. Or maybe to accommodate the influx of new patrons who cannot get enough of what your company provides, you are expanding your property and need additional electrical hook-ups.
Whatever the case, our experienced team at AMEX Electric can work with you to make sure your electrical infrastructure gives you the performance and efficiency you need in Dallas-Fort Worth.
---
For your Dallas electrical remodeling services, call us today at 214-247-7670 or contact us online for a free estimate.
Stay Safe with Electrical Upgrades
At AMEX Electric, we understand the importance of safety when it comes to electrical upgrades. Outdated electrical wiring and infrastructure can pose a serious risk to your business, and it's important to have a qualified electrician assess your system for potential hazards.
Our team of Dallas electrical experts can provide a variety of electrical upgrades to increase the safety and functionality of your electrical system. These upgrades may include:
Updating old wiring and circuit breakers
Installing ground fault circuit interrupters (GFCIs)
Adding surge protectors
Upgrading electrical panels
Installing smoke detectors and carbon monoxide detectors
By investing in these upgrades, you can have peace of mind knowing that your electrical system is up to code and working safely and efficiently. Contact us today to schedule a consultation and learn more about how we can help you stay safe with electrical upgrades.
Upgrade the Safety of Your Electrical System
Ensuring the safety of your business's electrical system is crucial for the well-being of your family and the protection of your property. At AMEX Electric, we offer a range of electrical safety upgrades to help you maintain a secure and reliable electrical system.
Benefits of electrical safety upgrades include:
Reduced risk of electrical fires
Protection against electrical shocks
Improved overall electrical system performance
Compliance with safety codes and regulations
Peace of mind knowing your business is safe
Our team of experienced electricians in Dallas, TX can assess your current electrical setup and recommend the necessary upgrades to enhance the safety and reliability of your system. Whether it's installing surge protectors, updating outdated wiring, or upgrading circuit breakers, we have the expertise to handle all your electrical safety needs.
Don't compromise on the safety of your business. Contact AMEX Electric today and let our experts assist you in remodeling your business' electrical safety.
---
What Does Electrical Remodeling Entail?
Every electrical remodeling project is unique, but there are many similarities in the types of services property owners seek.
Our electricians have helped all kinds of businesses and organizations with their electrical remodeling in Dallas, and here is how:
Rewiring
Faulty wiring in your building can cause commercial appliances, servers, data centers, lighting, machinery and more to experience problems or simply not work. When these things you rely on to operate are down or working improperly, your business or organization suffers. Make faulty wiring a thing of the past with the help of our skilled electricians. We can rewire the electrical infrastructure on your property to both fix the problem and prevent it from reoccurring.
Electrical Updates
Many property owners seek electrical updates or retrofitting to boost their building's energy efficiency and keep it up to local codes. Ensuring that your electrical infrastructure is up to date is also a significant way to keep your patrons, employees, tenants, and anybody else who might visit your property safe.
Expanding or Altering Electrical Infrastructures
For many businesses and organizations, expanding or altering their electrical infrastructure is necessary for their business to grow. From wiring a new space after a remodel to completely reworking your infrastructure, our electricians are on your side as you take the necessary steps to expand.
Safety Is Important in Electrical Remodeling
Do not think that electrical remodels can be handled by just anyone. They require an experienced and licensed professional.
Here are some of the top reasons why you should seek the help of our trained electricians:
It only takes a single misplaced wire to seriously injure someone
Mishandling electrical work can lead to significant property damage
In many cases, state inspectors must examine and deem electrical work up-to-code, which means that doing it yourself could result in potential legal issues
Insurance providers are not likely to cover claims that have been made as a result of DIY work
Trust our team to take care of your electrical remodel for the safety of everyone. We know that you will be glad you did.
Electrical Remodeling Helps You Go Green
Electrification is the process of increasing your property's reliance on electric energy, instead of fossil fuels. This growing trend has been a great way for property owners in a variety of industries to invest in their future by saving them money and helping improve the world around them. When you work with us for your Dallas electrical remodel, ask us about ways that we might be able to help your business or organization benefit from electrification.
Why AMEX Electric?
Trusted for a Reason
Years of Experience

AMEX Electric Services has been providing quality electrical service to the state of Texas since 2006. Our technicians are equipped to repair, service, and install it all!

Trained & Skilled Team

We work around the clock to keep your electrical system working at peak efficiency, and have the skills and experience necessary to perform both installation and repair work.

Committed to Your Project

We are committed to business INTEGRITY and HONESTY, through hard work, organization, courtesy, and communication. Get experts on the job that you can trust.
We Build Relationships with the People We Serve
At AMEX Electric, we know you want someone you can trust to complete your electrical remodel. That is why we work to build relationships with our clients. This means that when you seek our help, we will develop a customized plan to provide your property with the solutions that meet its exact electrical needs now and into the future. It also means that at any time during or after our service, we are just a phone call away. Should you have any needs or concerns, one of our electricians will be happy to speak with you and solve any problem you might have.
There is a reason we have been in business for more than 15 years. We provide our clients with excellent results, and we build relationships with them that last.
Contact us online or call today at (214) 247-7670 to get a free estimate for your electrical remodel.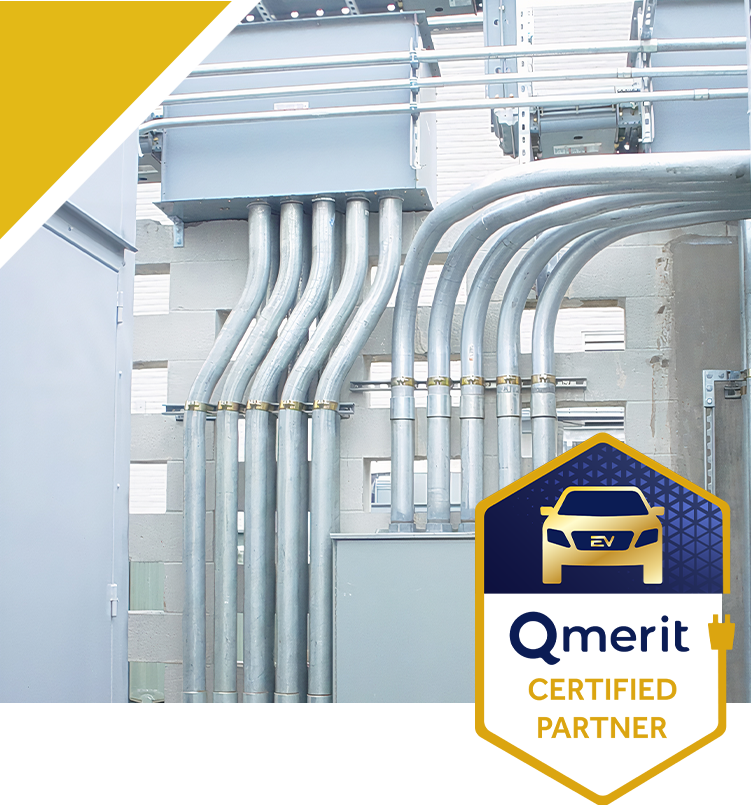 Let Our Experts Assist You
Our Testimonials
"AMEX Electrical Services has been a trusted subcontractor for over six years providing an on-time and in-budget approach in all of the projects they have collaborated with us. I appreciate them for understanding the urgency and quality our clients demand."

- Pablo Chavez- Project Manager

"Very Friendly and Professional!"

- Mario L.

"Great customer service!"

- Sandra S.

"Professionalism and did a nice job."

- Cherrie I.

"Professional!"

- Owen B.

"Was flexible and open to ideas on how I wanted the charger installed."

- Paul C.