Electrical Retrofitting in Dallas, Texas
An electrical retrofit involves taking a property's existing electrical wiring and/or fixtures and updating specific aspects or everything entirely. Anything that uses, conducts, or provides electricity on your property can be retrofitted, which means the possibilities for what businesses or organizations can do are numerous.
At AMEX Electric, we have over 15 years of experience helping commercial, industrial, and institutional property owners make their electrical infrastructures as efficient as possible, while also keeping them up to date and up to state code. Whatever the job, we work hard to make sure our clients receive solutions that are dependable, energy-efficient, and long-lasting.
Call AMEX Electric today or contact us online to get a free estimate for your electrical retrofit.
Why Get an Electrical Retrofit for Your Building?
The advantages of electrical retrofitting can be big, no matter the project. At AMEX Electric, our electricians have provided businesses with the exact lighting they needed to achieve their store's dream aesthetic and helped revitalize buildings that were once a shell of what they are now.
If you are interested in retrofitting your property, take a look at the list below to find out what kind benefits you could experience:
You Save Money
While retrofits have upfront costs that can deter property owners, the potential savings you can get over time are likely to exceed the initial costs. From lowering your monthly utility bills by increasing your energy efficiency to ridding you of frequent maintenance and repair costs, retrofitting your business can mean fewer headaches and more money in your pocket.
You Keep Employees, Patrons, and Your Property Safe
Any kind of outdated electrical infrastructure runs the risk of injuring someone or damaging your building. Issues with electrical wiring are especially precarious because the wires are often hidden, meaning you will not see a problem until damage has been done. Help keep your building and everyone in it safe by retrofitting your infrastructure.
You Can Cash In on Incentives
The state of Texas, as well as power suppliers in our state, can provide a number of incentives for your business or organization when you retrofit your property's electrical infrastructure.
Your Property Value Increases
It is no surprise that buildings with up-to-date electrical infrastructures are worth more. Something as simple as installing more energy efficient lighting in your building can help increase your property's value.
You Contribute to a Greener Future for the Planet
The fact is that retrofitting your building can help you use less energy. Saving energy often means using fewer of the resources that emit carbon into the Earth's atmosphere, so you can help make the planet a greener and healthier place.
You Can Get Exactly What You Want for Your Property
Many property owners were not involved in the planning and design of their current building(s). As a result, there might be aspects of the electrical infrastructure that are not ideal for how the building is used. A retrofit is a great way to get the most out of your building, so your business or organization can operate as it should.
Some of the aspects of your property that we can retrofit include:
Lighting: so that your property's lights, both inside and outside, use electricity more efficiently and give you the visibility and appearance you want
Wiring: to help keep your property safe, in addition to improving your electrical capabilities and efficiency
Electrical panels: to increase your building's overall power capacity
Fixtures, equipment, and more: to improve the functionality and efficiency of the technologies on which you rely; we can even install generators to keep your property running during power shortages and outages
At AMEX Electric, we understand there is not a one-size-fits-all solution for our clients who have enlisted the help of our retrofitting services in Dallas. That is why when you choose us, we will collaborate with you to devise a plan that gets your electrical infrastructure where you need it to be for the success of your organization or business.
Why AMEX Electric?
Trusted for a Reason
Years of Experience

AMEX Electric Services has been providing quality electrical service to the state of Texas since 2006. Our technicians are equipped to repair, service, and install it all!

Trained & Skilled Team

We work around the clock to keep your electrical system working at peak efficiency, and have the skills and experience necessary to perform both installation and repair work.

Committed to Your Project

We are committed to business INTEGRITY and HONESTY, through hard work, organization, courtesy, and communication. Get experts on the job that you can trust.
Electrification Can Enhance Retrofits
Electrification, also known as "going electric", is an evolving trend that involves replacing fossil-fuel-reliant technologies and appliances with those that primarily use electricity. Electrification can enhance the benefits you get from upgrading your property's electrical infrastructure by making it more efficient, cost-effective, and reliable. If you want to "go electric" in your retrofit, AMEX Electric is ready to help your business or organization find out what you stand to gain.
Contact us online or call today at (214) 247-7670 to find out how AMEX Electric can help you retrofit your property in Dallas.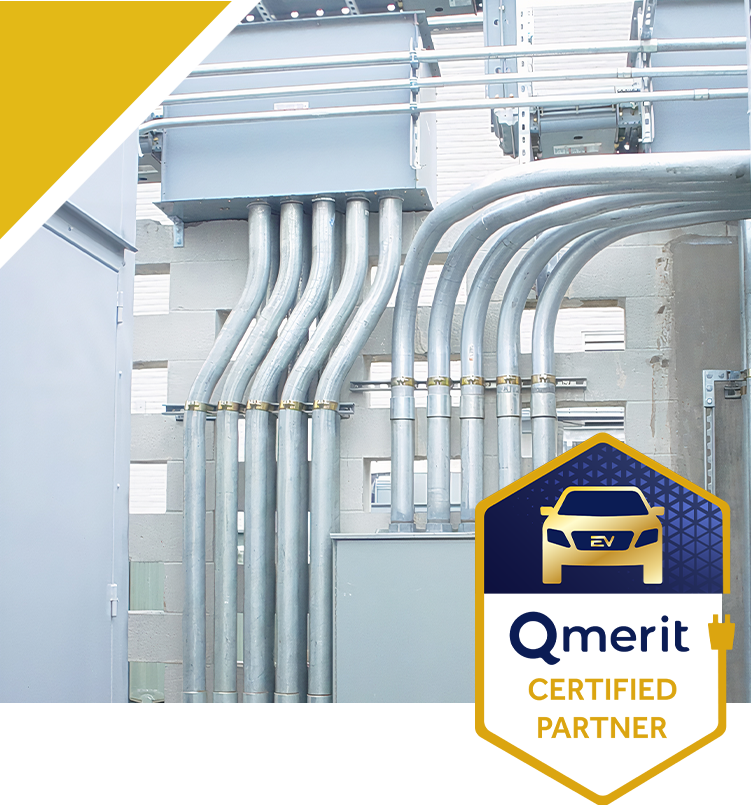 Let Our Experts Assist You
Our Testimonials
"AMEX Electrical Services has been a trusted subcontractor for over six years providing an on-time and in-budget approach in all of the projects they have collaborated with us. I appreciate them for understanding the urgency and quality our clients demand."

- Pablo Chavez- Project Manager

"Very Friendly and Professional!"

- Mario L.

"Great customer service!"

- Sandra S.

"Professionalism and did a nice job."

- Cherrie I.

"Professional!"

- Owen B.

"Was flexible and open to ideas on how I wanted the charger installed."

- Paul C.