Electrical Service Upgrades in Dallas, Texas
What is a Service Upgrade?
Electrical service upgrades typically concern a commercial, industrial, or institutional property's service panel, which is the device that receives electricity from utility lines and directs it to vital machinery, equipment, appliances, and beyond.
A business or organization might seek a service upgrade for their panel when:
They have increased the size of their operations and need greater power capacity as a result
Their existing electrical panel is old or in need of repair or replacement technology, which will keep the property safe and up to code
It is often also the case that service upgrades involve sub-panels. These smaller panels intake power from the main panel and direct power to specific machinery or equipment on a property, creating a sub-network of power that is easier to manage.
While these are general reasons for seeking service upgrades, there are myriad specific details that are unique to your business or organization. That is why our experienced electricians at AMEX Electric offer tailored solutions for your upgrade needs. With our help, you will get the service for your panel that best suits your property, keeping you safe and giving you the power to operate at full capacity without issue.
Call us today at (214) 247-7670 or contact us online to get a free estimate for your service.
How to Know When You Need a Service Upgrade
Routinely checking your service panel can help your business or organization prevent operational and safety issues.
Warning signs that it is time for a service upgrade include:
Issues With Power
When you do not have enough power to run all your equipment, appliances, machinery, and more, it is time for a service upgrade. Signs of a power issue can include flickering lights or energy fluctuations when larger equipment is running, random shut offs, or if your breakers routinely flip when you have your machinery and equipment running at once.
Noticeable Wear and Tear
If you notice significant wear and corrosion on various components of your panel, you should get a service upgrade. Over time, parts of your panel will break down, and being aware of when that happens is imperative for keeping your property and the people who work inside of it or around it safe.
Although it appears straightforward to identify when a service upgrade is the right choice for your property, sometimes the signs are not as clear. To be sure about what your panel needs, consult our experts in Dallas electrical service upgrades . We will use our skill and know-how to diagnose any problems with your panel and provide you with solutions that will keep your property going.
The Best Electrical Upgrades Require Strategy
Giving you the best electrical upgrade possible means anticipating and meeting your property's power needs. To do this, our team will work with you to determine what electrical capacity your business or organization demands now, and what you will want in the future. Together, we can develop a strategy for an electrical service upgrade that will put your Dallas property in a position for success. Electrical upgrades can also be quite noisy and require us to get into the deep reaches of your property. Knowing this, we will collaborate with you to schedule time for your upgrade that will be optimal for your business or organization's productivity.
Why AMEX Electric?
Trusted for a Reason
Years of Experience

AMEX Electric Services has been providing quality electrical service to the state of Texas since 2006. Our technicians are equipped to repair, service, and install it all!

Trained & Skilled Team

We work around the clock to keep your electrical system working at peak efficiency, and have the skills and experience necessary to perform both installation and repair work.

Committed to Your Project

We are committed to business INTEGRITY and HONESTY, through hard work, organization, courtesy, and communication. Get experts on the job that you can trust.
"Go Electric" During Your Service Upgrade
Electrification is a burgeoning trend for commercial, industrial, and institutional properties that involves swapping technology that relies on fossil fuels with others that use electricity exclusively. This trend is becoming so popular because it is better for the planet and can allow property owners to save money over time.
But how does it relate to service panels, you might ask?
Having a service panel that is prepared to handle the energy load capacity of your property when you "go electric" can be crucial. In fact, without an adequate service panel, electrification might not be an option.
As electrical technologies continue to evolve and become more widespread across industries, it will be important to have an electrical infrastructure that can support these changes. Do you want to know what you can do right now to prepare your property? Better yet, do you want to know how an investment in electrification can pay off in the future?
Contact us online or call us at (214) 247-7670 to find out how you can make electrification part of your service upgrade.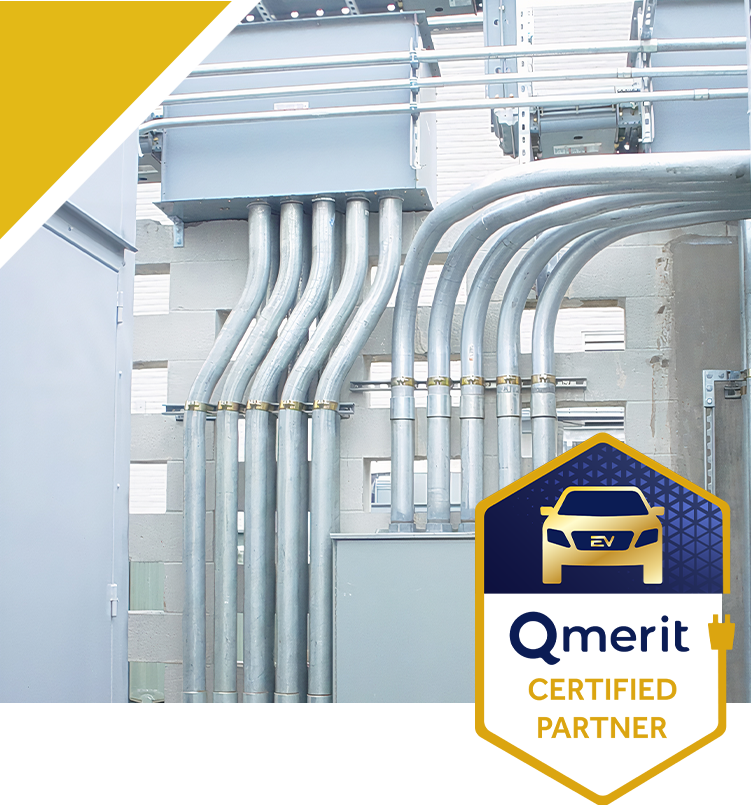 Let Our Experts Assist You
Our Testimonials
"AMEX Electrical Services has been a trusted subcontractor for over six years providing an on-time and in-budget approach in all of the projects they have collaborated with us. I appreciate them for understanding the urgency and quality our clients demand."

- Pablo Chavez- Project Manager

"Very Friendly and Professional!"

- Mario L.

"Great customer service!"

- Sandra S.

"Professionalism and did a nice job."

- Cherrie I.

"Professional!"

- Owen B.

"Was flexible and open to ideas on how I wanted the charger installed."

- Paul C.