Lighting Services in Dallas, Texas
At AMEX Electric, we know that quality and reliable lighting is essential for the day-to-day functions of your property. Vibrant lighting inside of a building creates a fun and more accessible environment for patrons and employees alike, while reliable exterior lighting helps ensure the safety of your building and all those who come to it, especially after dark. Be it installation, maintenance, or repair, you can trust that our electricians will work to make your property's lighting exactly what you need.
Although we offer a range of lighting services in Dallas, we are specially equipped to help you make the switch to LED bulbs, navigate the complexities surrounding lighting a large space, and keep the parking lots around your property out of the dark with safe and efficient lighting.
For your lighting needs, call AMEX Electric today at (214) 247-7670 or contact us online for a free estimate.
Why Choose LED Lighting for Your Property?
One of the primary reasons our clients choose to install LED lighting on their properties is because they save money. First and foremost, they are far more energy efficient than any other kind of traditional lighting, which often leads to lower utility bills. In addition to efficiency, LED lights last longer and are cheaper to maintain than the alternatives, and businesses and organizations can even reap the benefits of greener initiative incentives when they make the switch.
Do you want to know more about how LED lighting can benefit your commercial, industrial, or government property?
Here are additional reasons our clients choose LED lights for their property:
LED lighting is gentler on human eyes and does not produce glare, which can foster better work environments for your employees
For customers and employees alike, LED lighting provides better "accuracy of light," which means individuals in your spaces can see more clearly than they would with other light sources
LED lights are generally self-contained and thus easy to replace
Upgrading to LED lighting is easy to do for most properties because they can often operate using the existing fixtures
Parking Lot Lighting Keeps You and Your Customers Safe
Ample and reliable parking lot lighting can be necessary for a business or organization's success, and it is especially important for the safety of its patrons and employees. While the need for parking lot lighting is straightforward, actually choosing the right lamps, bulbs, and placement of your lighting can be complicated. This is where our electricians can help. Picking AMEX Electric to service your parking lot lighting in Dallas gives you access to our experience, equipment, and know-how, so your property gets lighting with the efficiency and longevity you want.
Benefits Abound with Better Lighting in Offices, Stores, and Beyond
For the sake of your employees, patrons, visitors, and more, there are several considerations you ought to make when installing, repairing, or upgrading the lights in your space. Some of them include:
The kinds of bulbs you use
How much energy do your bulbs use, and how long do they last
The color and temperature of your lighting
The brightness of your lighting
Making these considerations allows you to offer all those who enter your property with a comfortable and welcoming space that is gentler on their eyes and mind.
In addition to the above considerations, there are a variety of lighting solution technologies that can serve your property's needs. Our electricians at AMEX Electric can help you choose and install:
Dimmers for your lighting
Motion-activated lighting for security or convenience
Programmable timed lighting
Whatever ideal lighting you want, AMEX Electric is your best choice. Our lighting experts in Dallas will help you develop and implement a plan to efficiently and thoughtfully light your property.
Why AMEX Electric?
Trusted for a Reason
Years of Experience

AMEX Electric Services has been providing quality electrical service to the state of Texas since 2006. Our technicians are equipped to repair, service, and install it all!

Trained & Skilled Team

We work around the clock to keep your electrical system working at peak efficiency, and have the skills and experience necessary to perform both installation and repair work.

Committed to Your Project

We are committed to business INTEGRITY and HONESTY, through hard work, organization, courtesy, and communication. Get experts on the job that you can trust.
Electrification for Your Property's Lighting
In recent years, electrification has taken off, as many businesses and organizations have made the smart switch from technologies that rely on fossil fuels to those that singularly use electricity. While it is obvious that just about all lighting relies on electricity to function, there are many other things that go into lighting, from power sources to bulbs, that can be made greener. Whether you are interested in the benefits of electrification for your lighting project, or if you want to know how lighting can also feature in your existing plans to go electric, we at AMEX Electric are here to help.
Call us today at (214) 247-7670 or contact us online to find out what our lighting experts can do for you.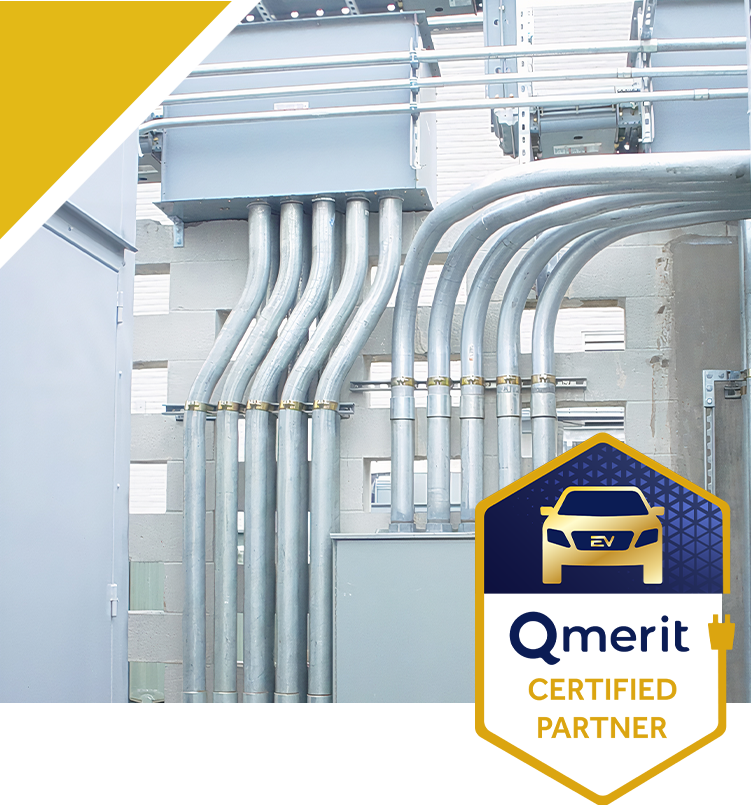 Let Our Experts Assist You
Our Testimonials
"AMEX Electrical Services has been a trusted subcontractor for over six years providing an on-time and in-budget approach in all of the projects they have collaborated with us. I appreciate them for understanding the urgency and quality our clients demand."

- Pablo Chavez- Project Manager

"Very Friendly and Professional!"

- Mario L.

"Great customer service!"

- Sandra S.

"Professionalism and did a nice job."

- Cherrie I.

"Professional!"

- Owen B.

"Was flexible and open to ideas on how I wanted the charger installed."

- Paul C.