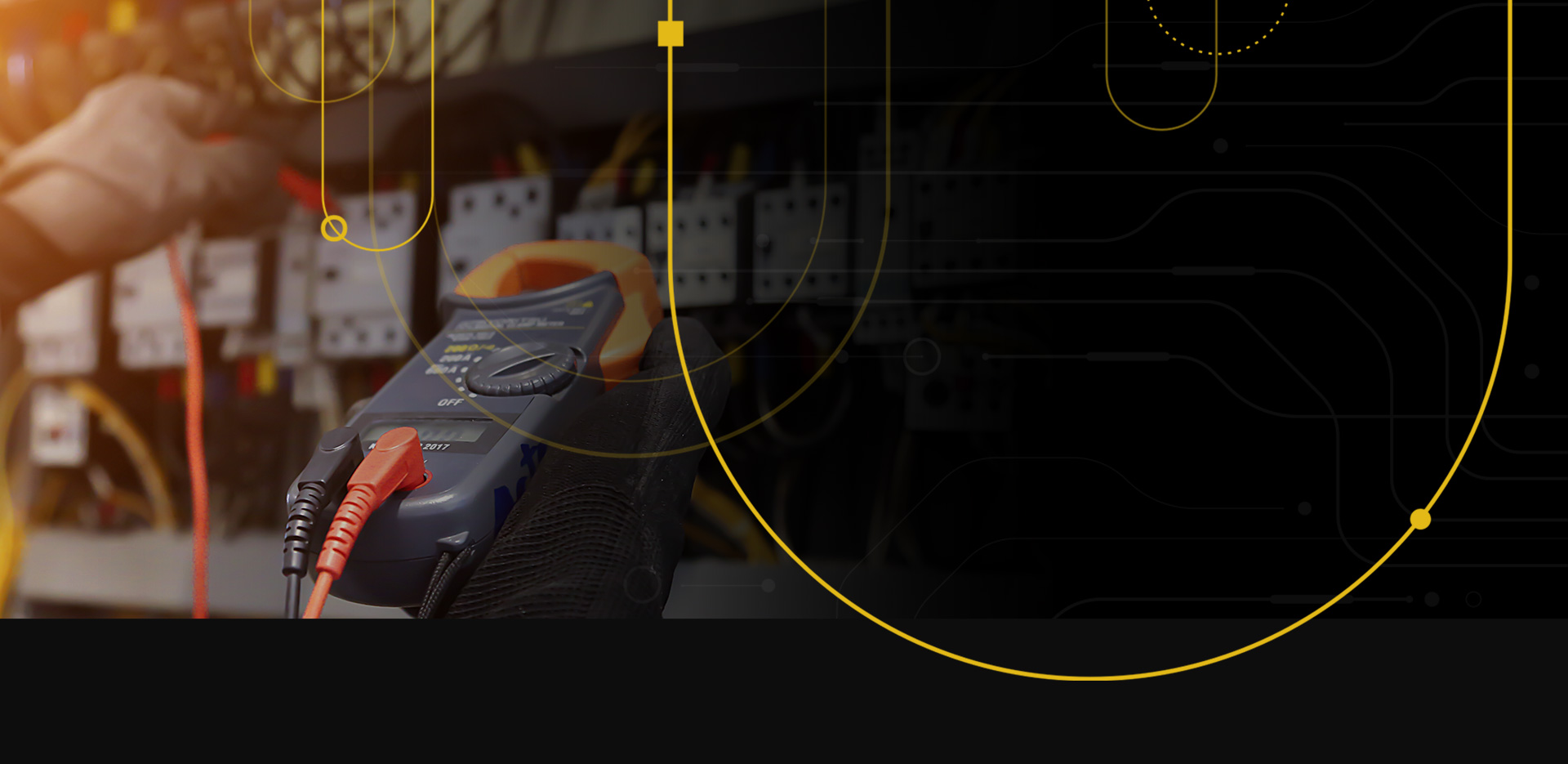 Simplified Solutions From Start to Finish
Bringing Sustainability and Savings to the State of Texas for a Better Tomorrow
Request Service
Electrification Services in Dallas, Texas
What is Electrification?
Electrification is the carbon-emission-reducing process of swapping technologies in your property that use fossil fuels with those that rely solely on electric energy. Property owners who have "gone electric" have the chance to capture many benefits, from saving money on utilities and maintenance costs to cashing in on tax credits and incentive programs. While electrification might have seemed daunting in the past for many businesses and organizations, our team at AMEX Electric has partnered with QMerit, which helps us provide industry-leading services that make electrification easier than ever before.
Contact our specialists online or call us today at (214) 247-7670 to get a free estimate on our commercial electrification services in Dallas.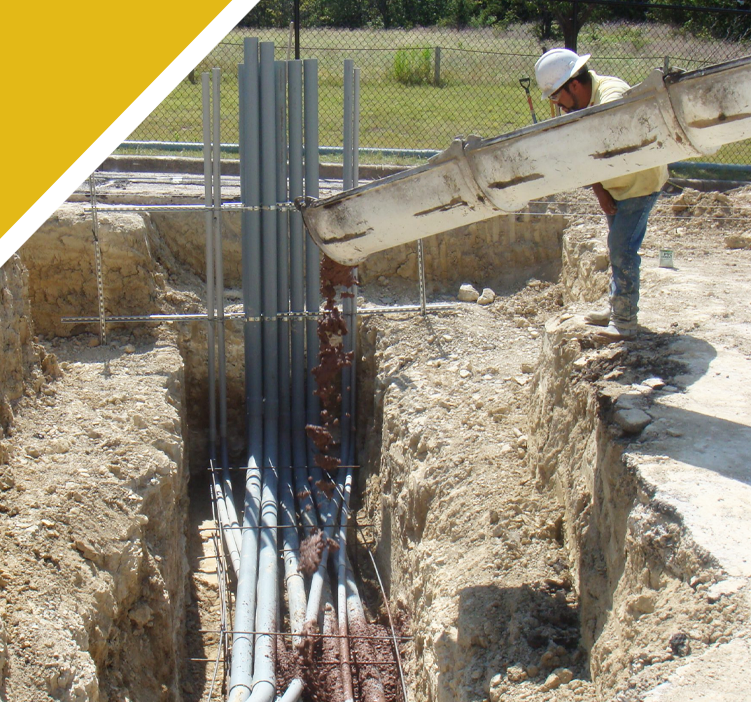 The upsides of electrification are abundant for your commercial, industrial, or government property.
Below are 4 of the top reasons our clients are eager to go electric:
Electric power offers peace of mind. After the blackouts of 2021 and the difficulties that ensued for millions of people across Texas, many folks are wary of when and how often they might happen in the future. Through electrification, your vulnerability during power outages is significantly reduced.
You save money on monthly bills. Many appliances and technologies rely on fossil fuels to keep your property's operations going. Electrification replaces these fuels with cost and energy efficient electric technologies that can save you money from month to month.
Electrification is a benefit that can pay for itself. From capitalizing on federal and state incentives to increasing your property's value, electrification can help you earn and save money in many ways that go beyond utilities.
Going electric reduces carbon emissions and helps the planet. According to Resources for the Future, electrification can reduce carbon emissions from some of the largest industry producers. By electrifying different technologies, you can contribute to our planet's greener future.
There is no need to wait to "go electric." AMEX Electric can provide you with quality electrification services in Dallas, today!
EV Charger Installation, Repair, and Maintenance
If you have driven around Dallas recently, you know that many people have made the switch to Electric Vehicles (EVs), and it makes sense. They have a reduced carbon footprint compared to gas-powered cars and can save owners money over time. Because of this large shift, EV charger instillation, repair, and maintenance services have become some of the most frequently requested electrification solutions we provide. Whether you are looking to install EV chargers or want to make sure your existing fleet is in excellent condition for your customers or employees, we have you covered.
Here are some of the top reasons our clients are choosing to install EV chargers at their locations:
Chargers can attract new customers and make regulars of the customers that already love your products and services
Chargers can help attract and keep excellent employees at your company
Chargers are a big draw for new, quality tenants at your rental property, and they can increase the value of your property
Chargers display your commitment to using energy in smarter and more responsible ways
Do you want to learn more about EV chargers and what they can do for you? Visit our EV charger page to find out more about their benefits and how our electricians at AMEX Electric can help with charger instillation and everything you need after it.
Client Testimonials
Our Experience Speaks for Itself
"AMEX Electrical Services has been a trusted subcontractor for over six years providing an on-time and in-budget approach in all of the projects they have collaborated with us. I appreciate them for understanding the urgency and quality our clients demand."

- Pablo Chavez- Project Manager

"Very Friendly and Professional!"

- Mario L.

"Great customer service!"

- Sandra S.

"Professionalism and did a nice job."

- Cherrie I.

"Professional!"

- Owen B.

"Was flexible and open to ideas on how I wanted the charger installed."

- Paul C.
LED Installation, Retrofitting, and Electrical Remodeling
At AMEX Electric, we can help you go electric in more ways than one. Beyond EV charger services, some of the ways we can increase your reliance on electric energy and improve your property's energy efficiency include installing LED lights throughout your office, industrial workspace, and more; retrofitting your existing electrical framework so that it is safe and more efficient; and remodeling your property's electrical system to suit your energy needs and increase the performance of your technologies.
A QMerit Partnership and Our Experience Is a Recipe for Your Success
For over 15 years, AMEX Electric has provided superb electrical services to our clients. Now, with the help of the industry leaders in electrification, QMerit, we are able to offer you both extensive experience and cutting-edge electrification technologies and methods. This is a combination you will not find anywhere else. In fact, only certain electrification service providers have the QMeritstamp of approval, and we are proud to be one of them.
Our team has serviced countless commercial, industrial, and institutional properties through the years and worked to build lasting relationships with every one of them. Now, we are excited to build new relationships and revisit old ones, as many more people make the choice to "go electric." Trust our Dallas electrification technicians to help you take the leap.
Contact us online or call today at (214) 247-7670 to find out what a difference electrification can make for you.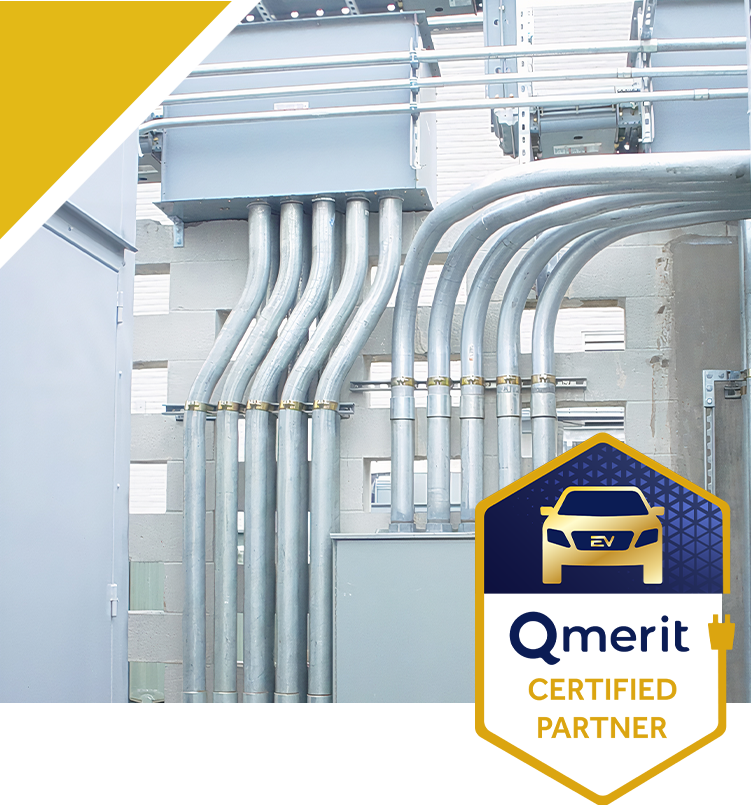 Let Our Experts Assist You
Years of Experience

AMEX Electric Services has been providing quality electrical service to the state of Texas since 2006. Our technicians are equipped to repair, service, and install it all!

Trained & Skilled Team

We work around the clock to keep your electrical system working at peak efficiency, and have the skills and experience necessary to perform both installation and repair work.

Committed to Your Project

We are committed to business INTEGRITY and HONESTY, through hard work, organization, courtesy, and communication. Get experts on the job that you can trust.